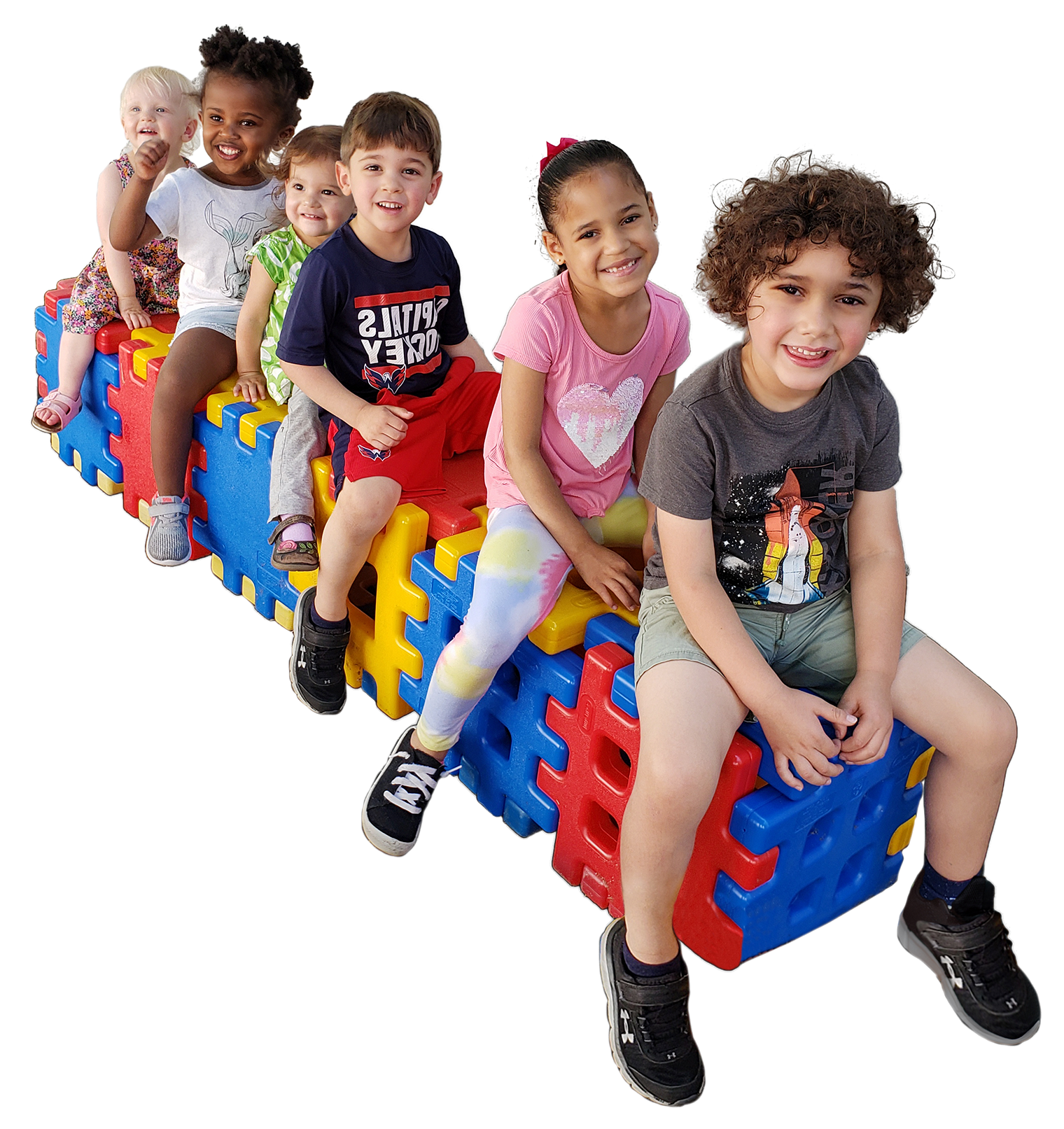 Welcome To The Strongest Academic Preschool In Town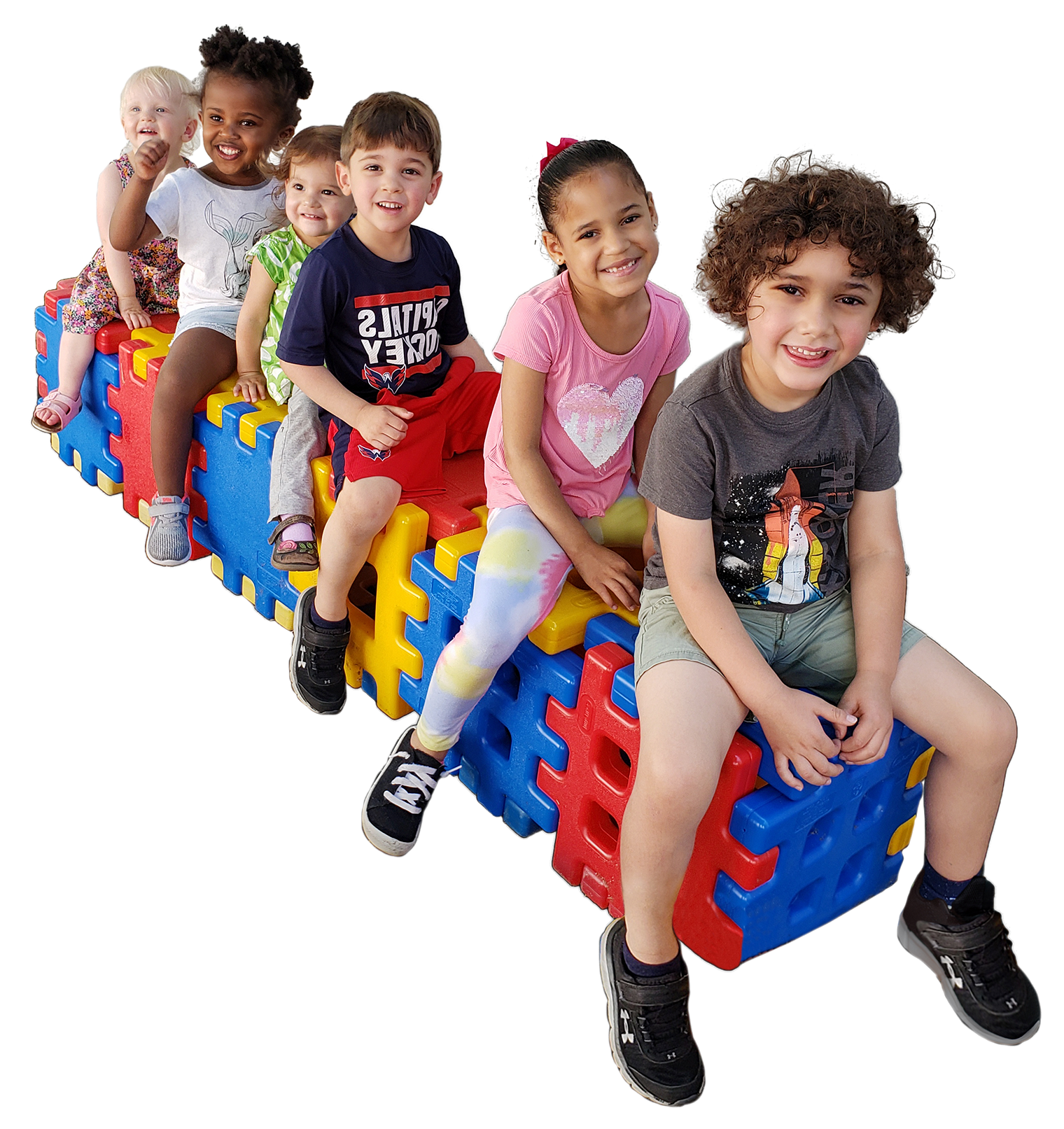 Welcome To The Strongest Academic Preschool In Town
Preschool & Childcare Center Serving Camp Hill, Pennsylvania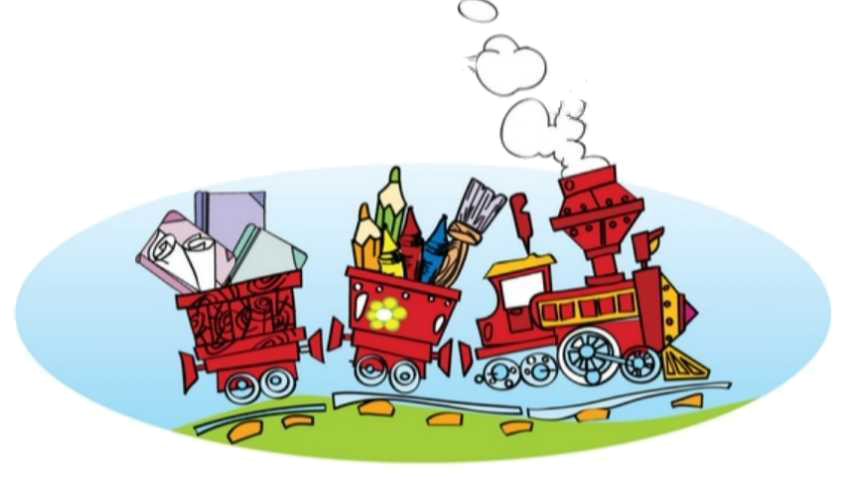 Our 4-Star Rating Proves Exceptional Early Education
The STARS program supports early learning centers in the commitment to continuous quality improvement. This rating means you can expect the best early learning for your child and have confidence in care with high standards.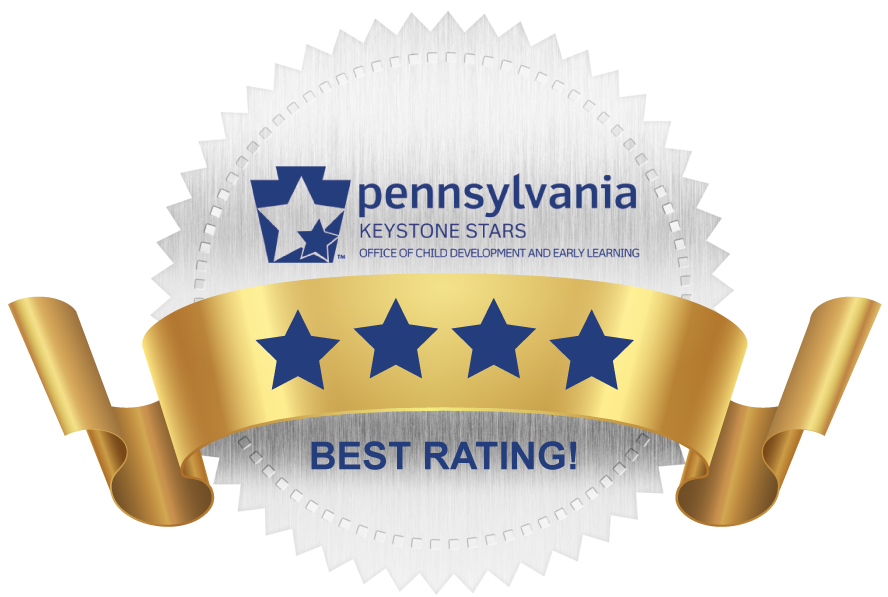 Why Enroll Your Child In A Keystone 4-Star Center?
The Inspiration Happy Family Guarantee!*
Give Us A Try To See Whether We're The Right Fit For You
*If You're Not Satisfied, We Will Refund 2 Weeks Tuition
3 Amazing Curriculums That Builds Strong Minds
Conscious Discipline©, Investigator Club®, and Funshine Express© come together to teach your child everything they need to know to excel academically. The curriculum develops age-appropriate readiness through exploration, reading, and more with teacher-directed lessons.
Eco-Healthy Childcare Will Strengthen Their Health
Children benefit from environmentally healthy classrooms that reduce exposure to toxins. An eco-healthy classroom has better air quality, uses hospital-grade, all-natural cleaning supplies, and will significantly reduce the risk of your child developing any environmental allergies.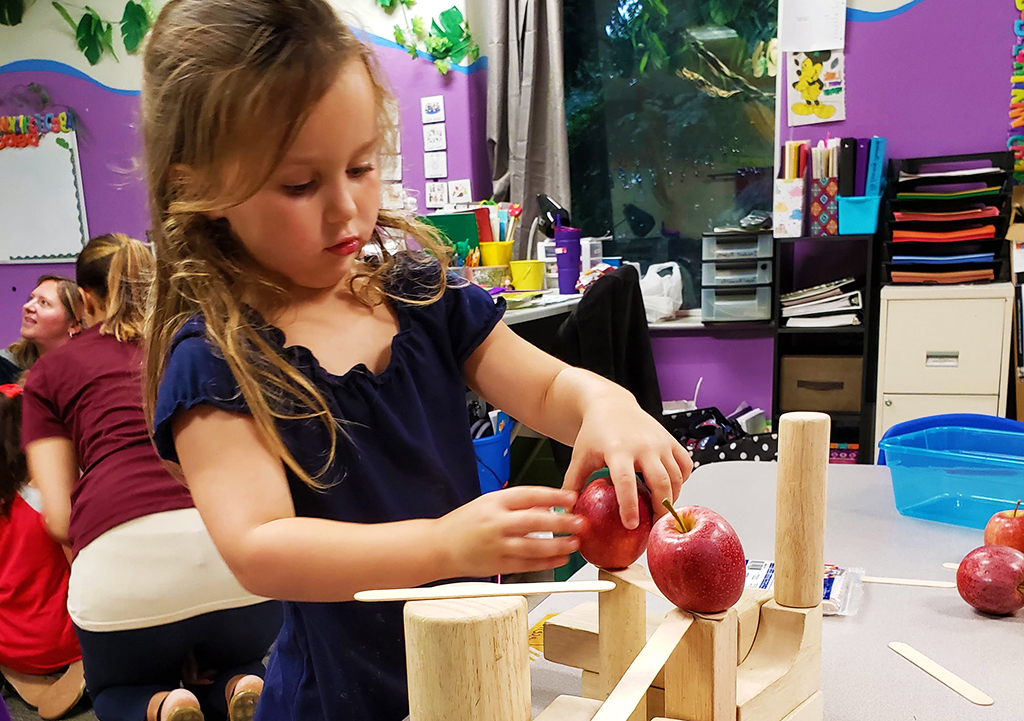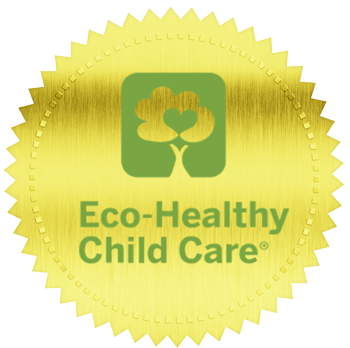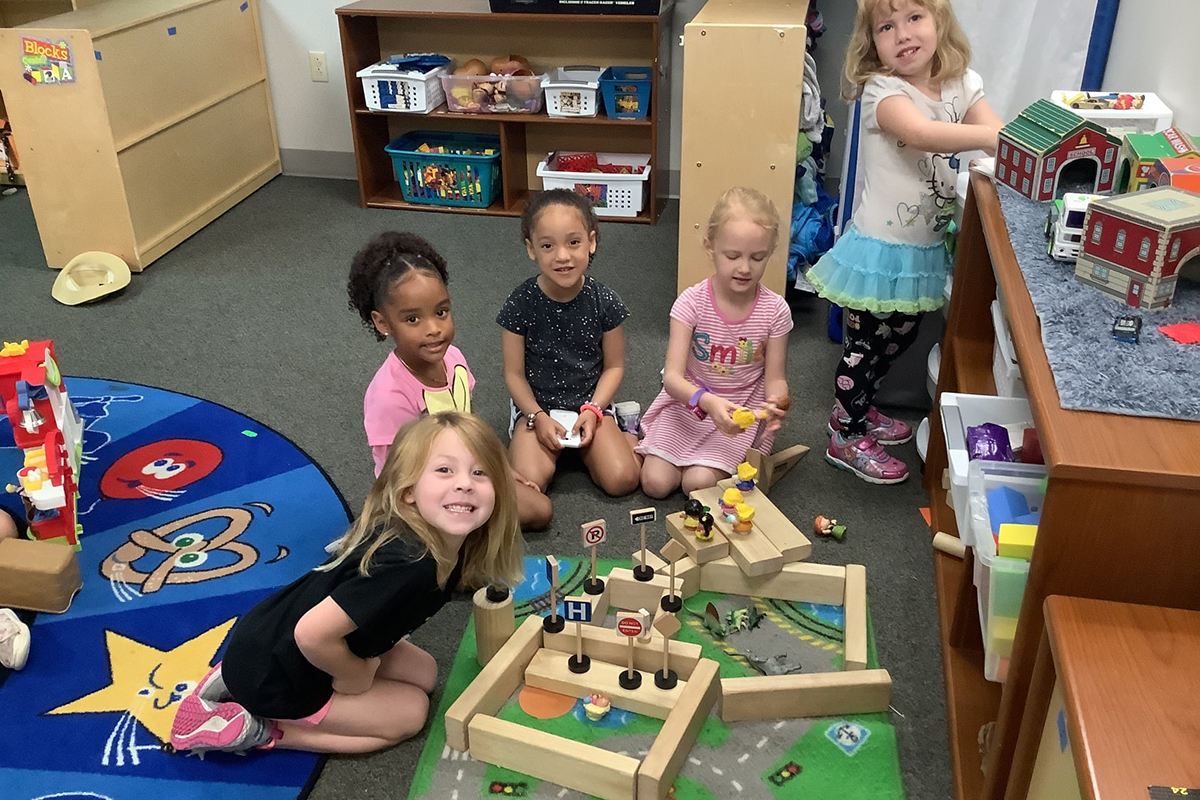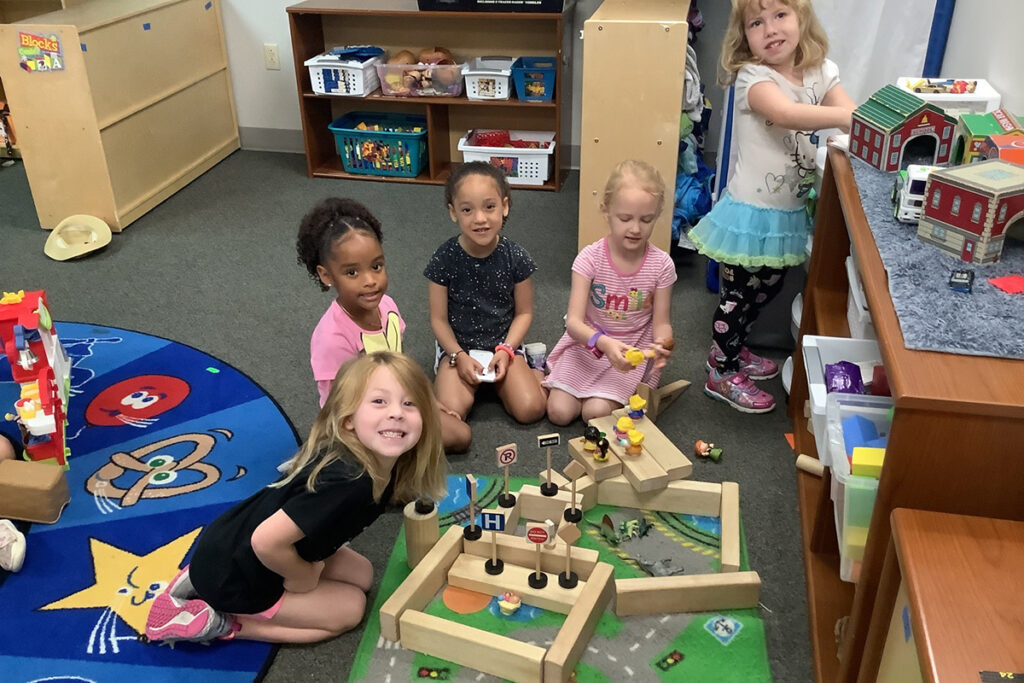 Receive Daily Updates That Bring You Smiles
Sandbox© allows parents to receive daily communication about their child's activities, meals, diapering, and toileting. Receive pictures and videos that mean you never miss a magic moment and always stay informed about your child's progress.
A Solid Family Partnership That Builds Trust Together
Families have encouragement to participate throughout the day and share knowledge, talents, expertise, and family traditions to enhance their child's learning in various roles such as guest speakers and storytellers. Picnics, celebrations, and more keep you involved!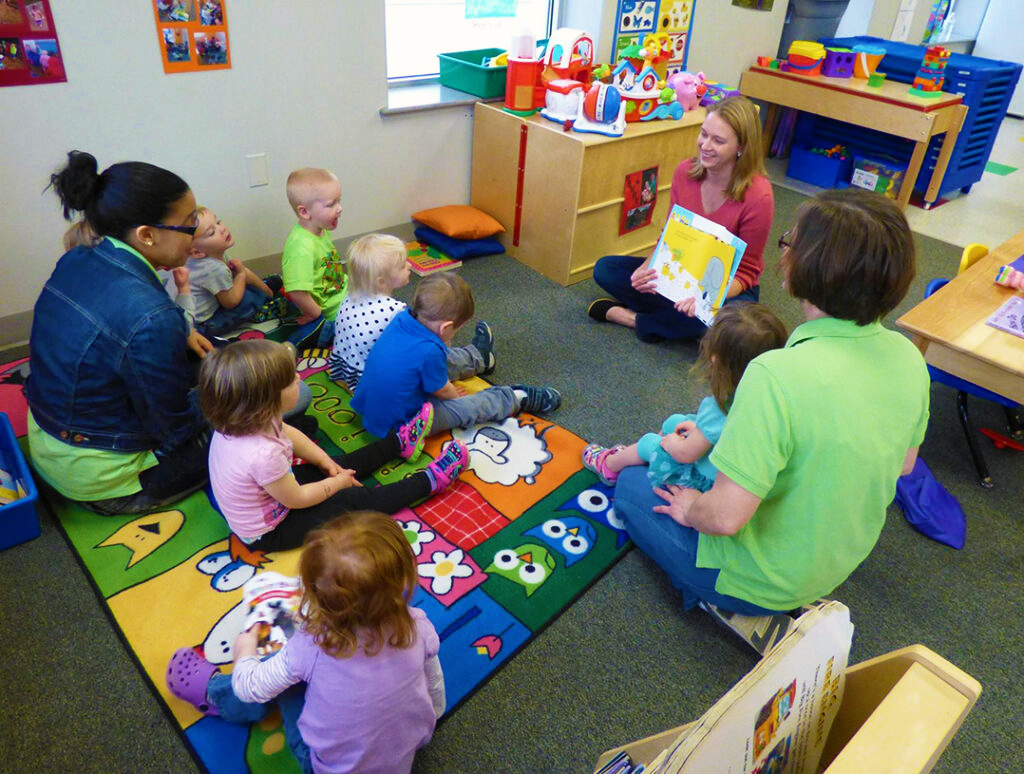 Enjoy Parent's Night Out For 2 Hours Every Other Month, Included In Tuition!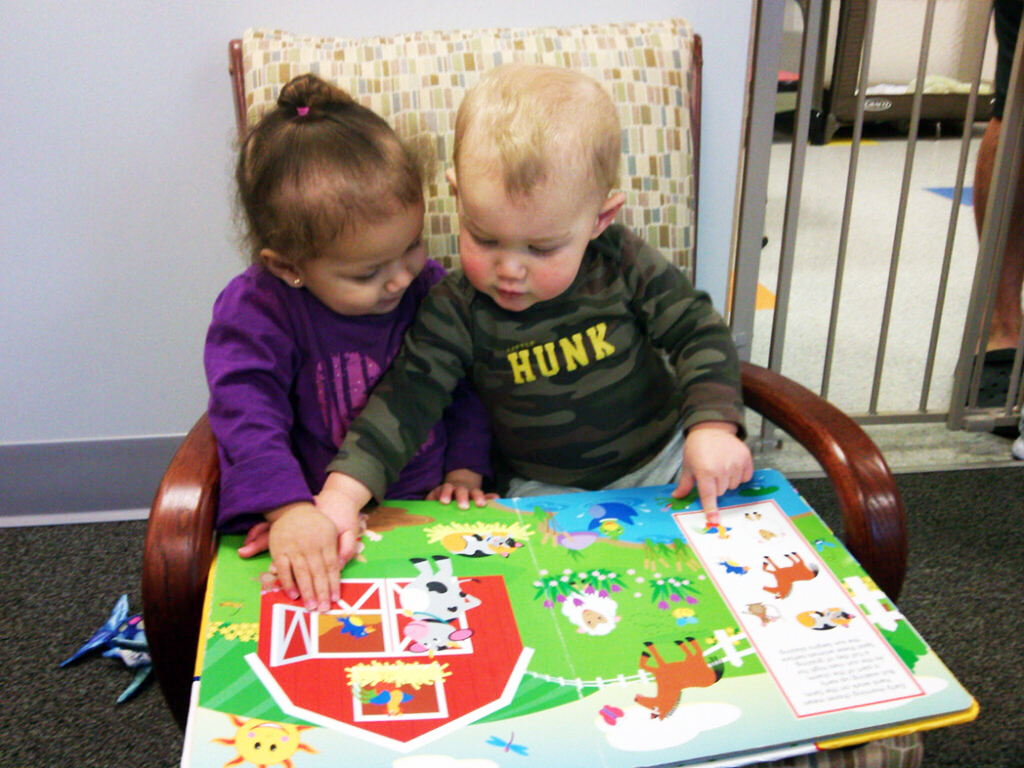 Security Measures That Put Your Child's Safety First
Your child is in the best hands with special security measures in place like secured doors and electronic access, tall privacy fences, security cameras throughout the premises, and trusted CPR-certified teachers who know how to handle emergencies.
A Catered Home-Cooked Lunch Keeps Bellies Full
For a nominal fee, your child receives a warm, delicious catered meal! Snacks are provided at no additional cost, and both meals and snacks are nut-free and take into consideration any allergies or sensitivities your child may have.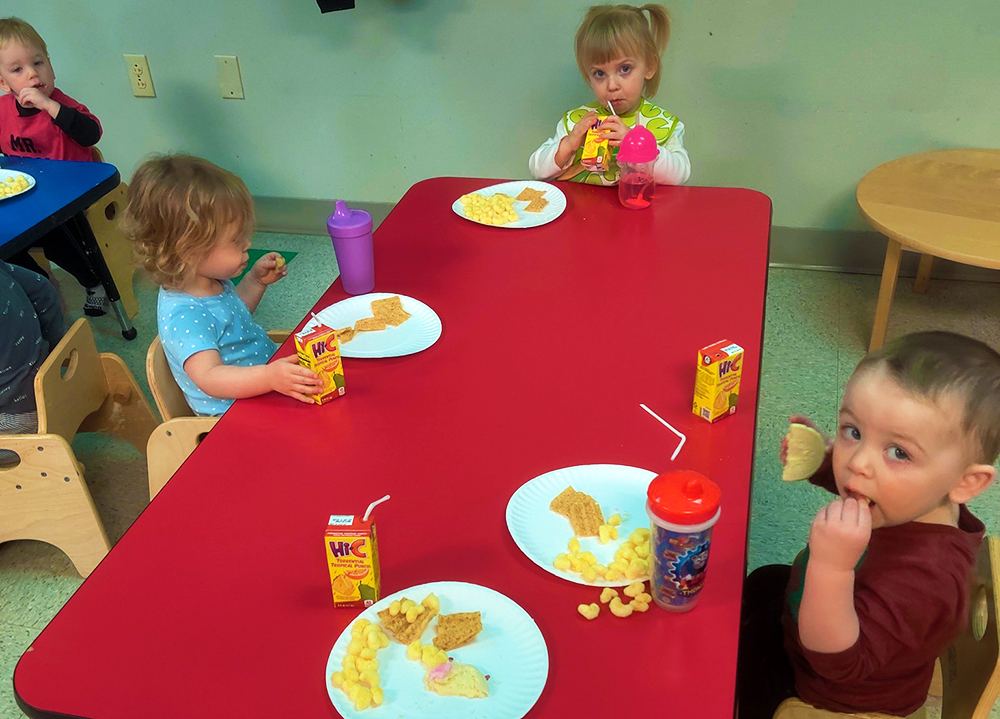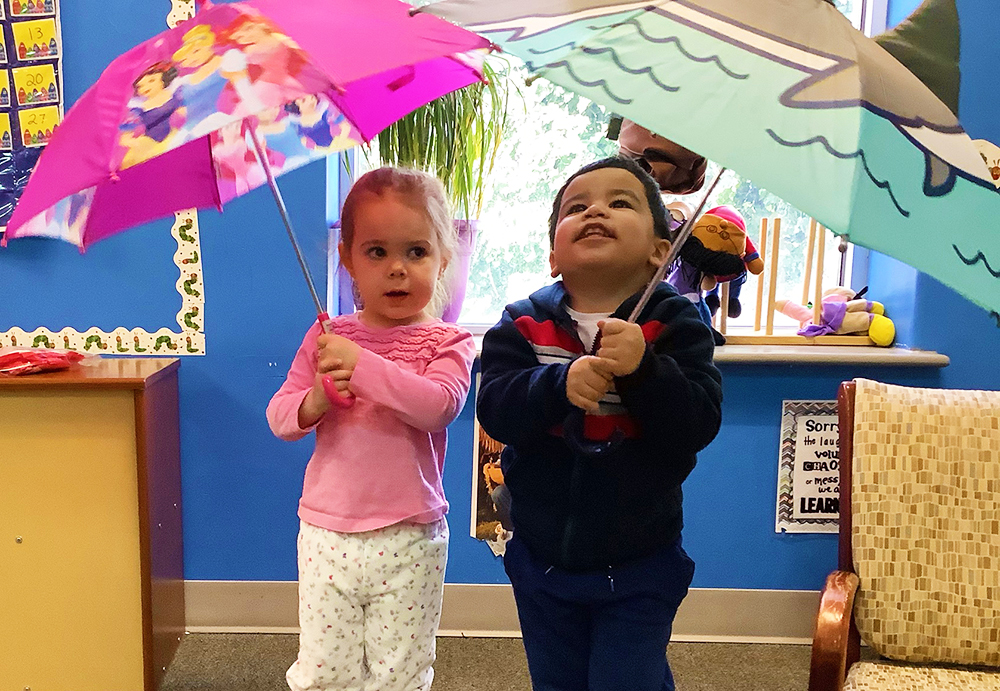 Professional Cleaning For A Germ & Virus-Free Space
Every evening a staff professional cleaning service comes in to clean and keep your child's space germ and virus-free. Your child's toys, learning materials, and more stay sanitized. Responsible teachers also clean throughout the day for extra measure.
Keep Your Family Safe With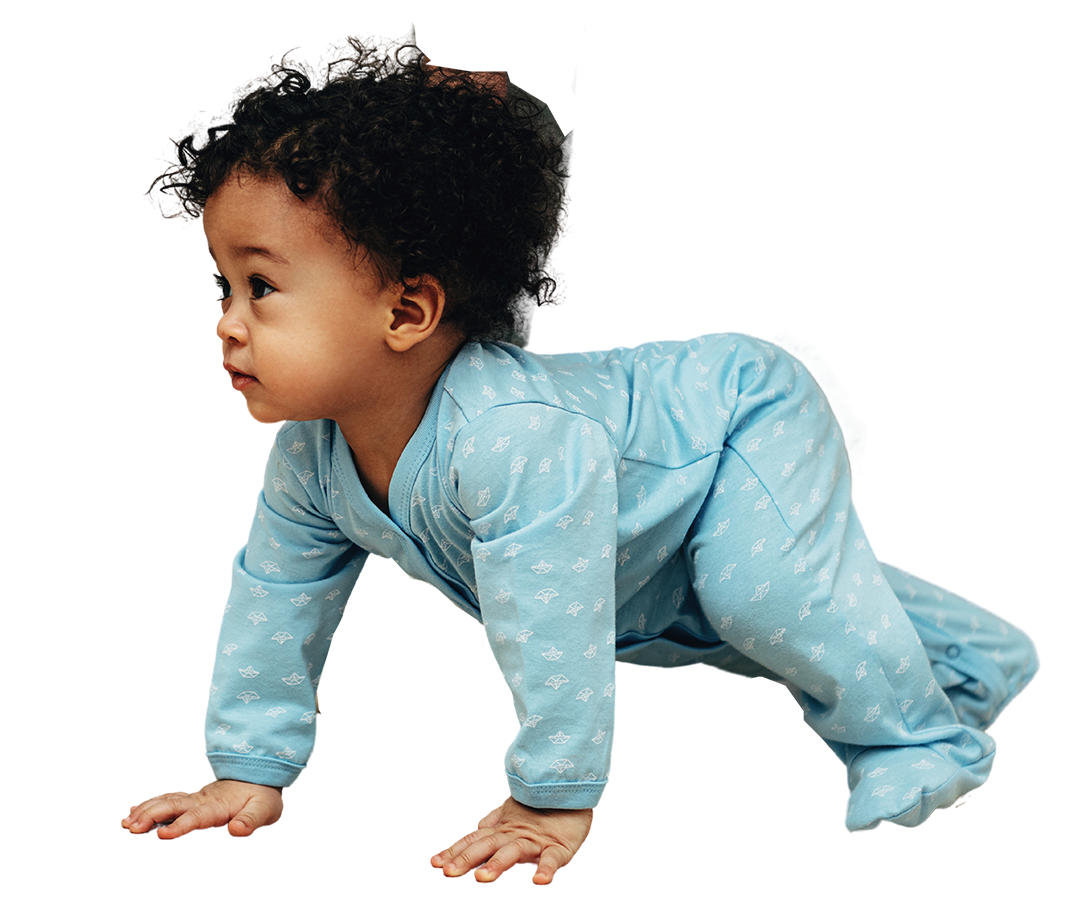 The Perfect Place To Prepare Your Child For Kindergarten
Your child has everything they need to prepare them for a solid academic journey. Kindergarten readiness is essential for your child to feel confident in advancing, and they have the resources, support, and time to develop into great students.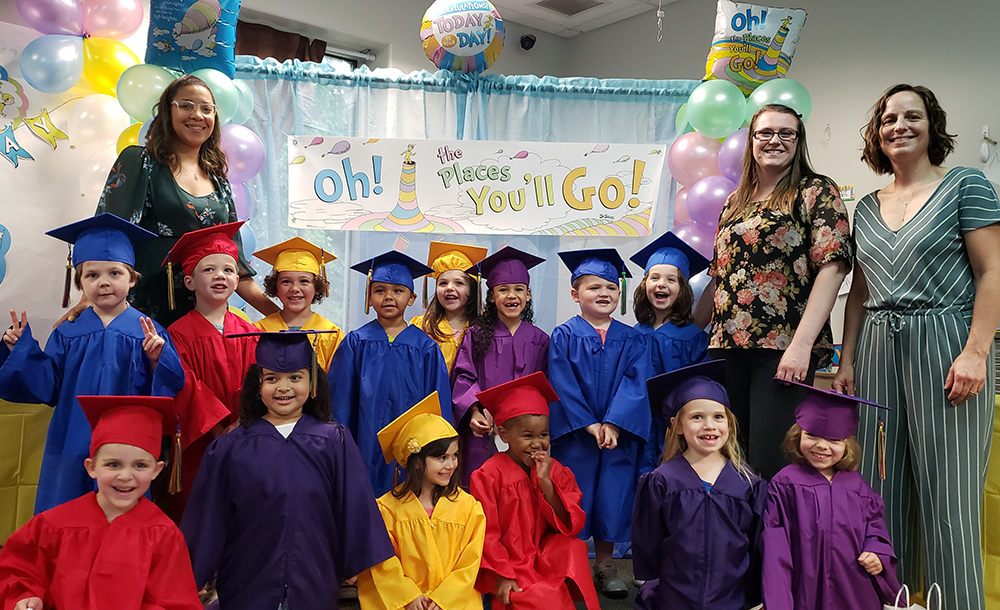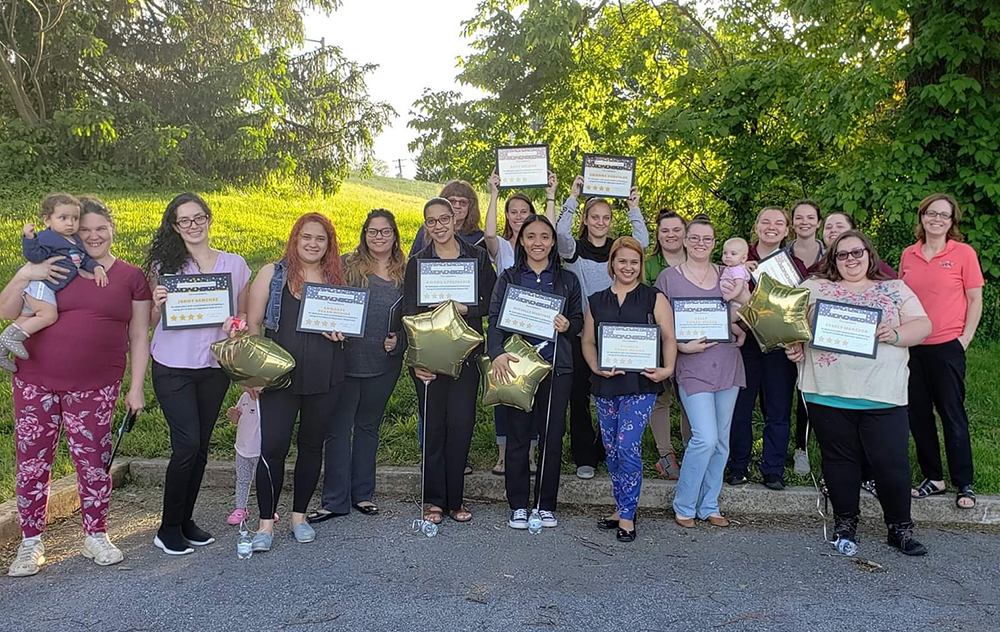 Experienced, Teachers Are Ready To Guide Your Child
Most of the center's teachers have a CDA, Associates, or Bachelors and have an average of 2+ years with the center. Know that your child's learning and development are in the best hands, and they have the guidance they need to soar.
Yoga & Music Classes That Boost Your Child's Learning
Your child has one free yoga class* a month and a music class that comes with tuition. Fun enrichments give children something to look forward to and help them learn and engage in new and exciting ways while developing their interests.
*You can enroll your child in yoga monthly, with one class on us.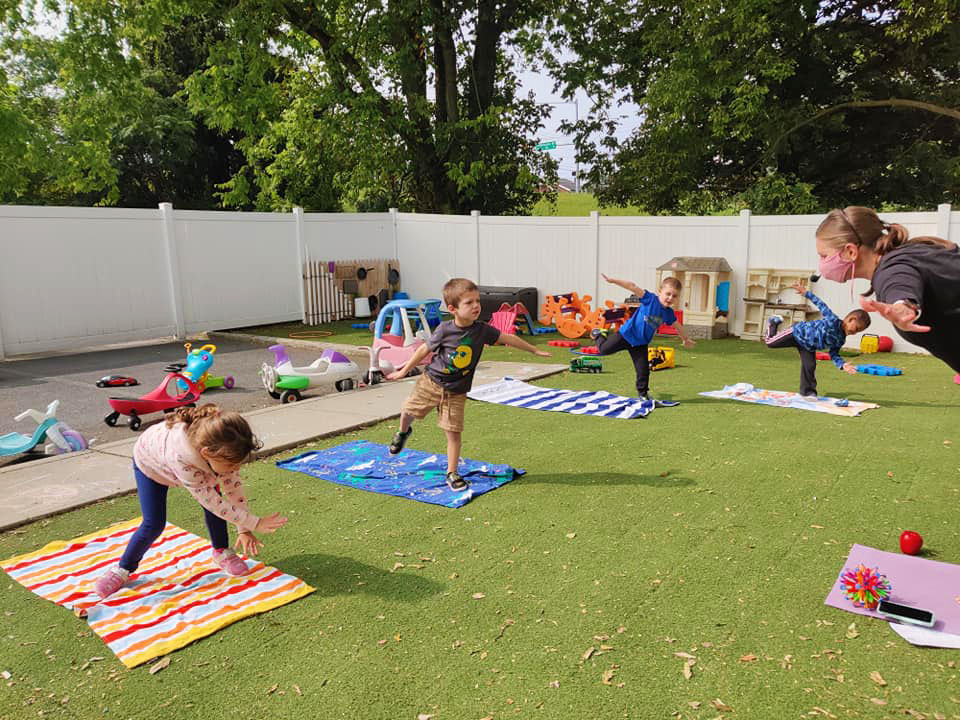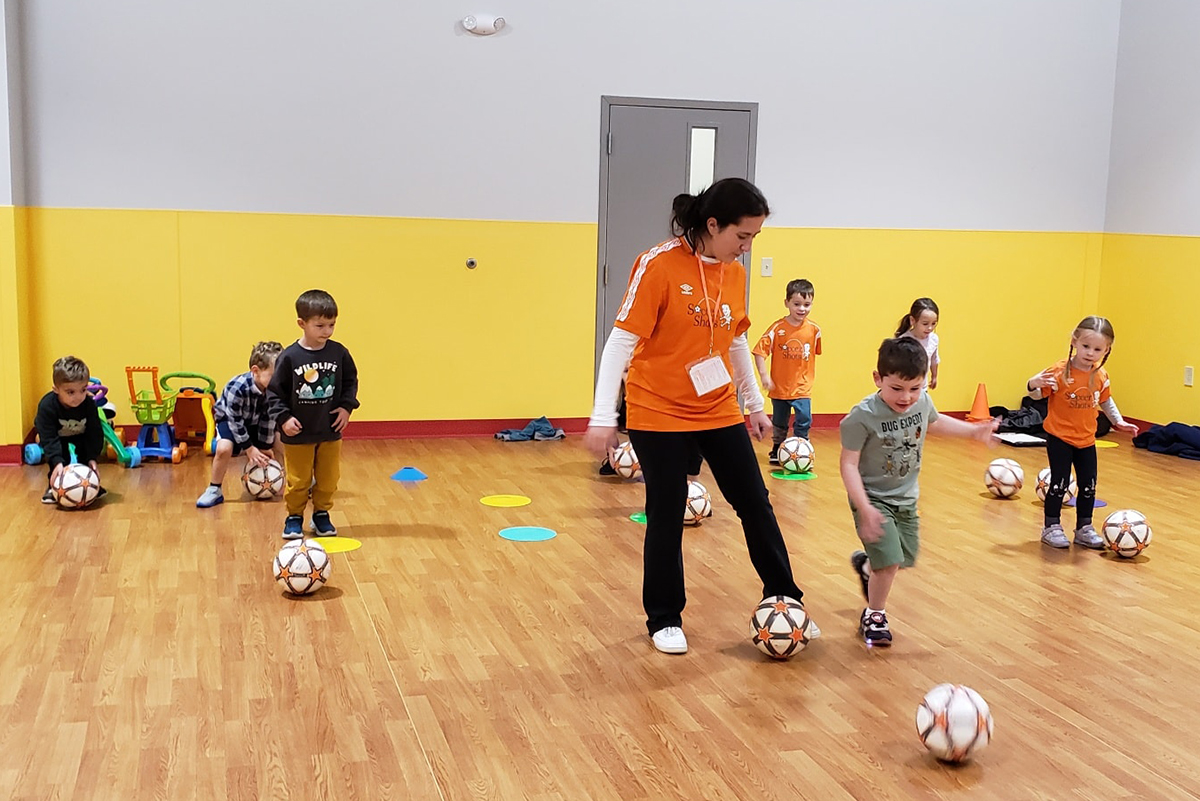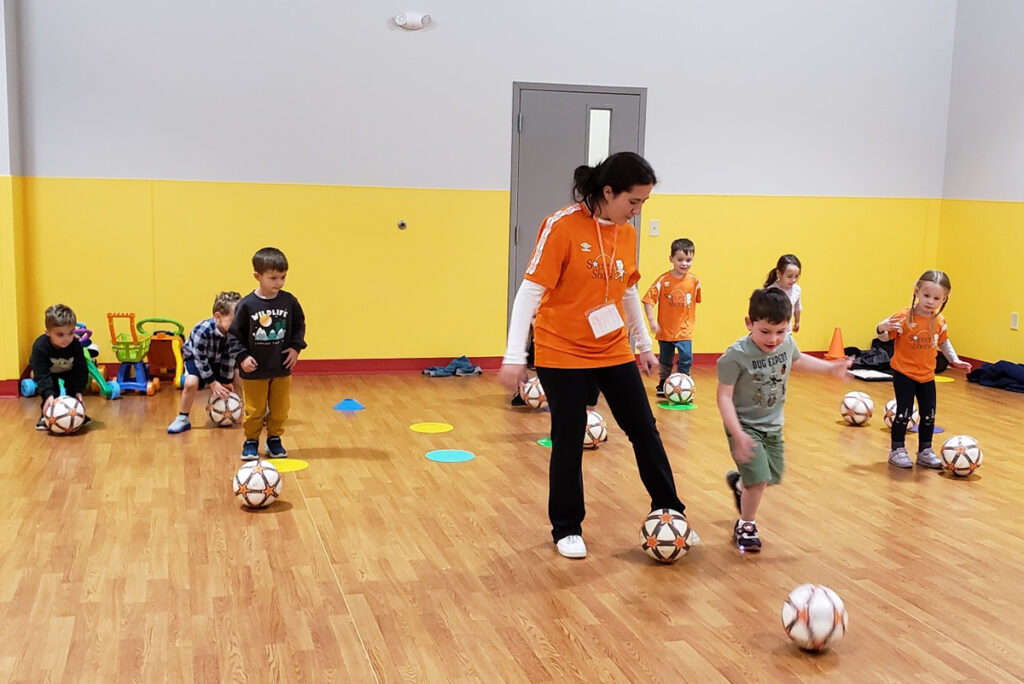 Soccer Class Brings Out Your Child's Inner Athlete
A fun soccer class is available at a nominal fee. Your child will learn things like discipline, sportsmanship, and focus. Soccer Shots© is a high-energy program introducing children to fundamental soccer principles, like using their feet, dribbling, and the game's basic rules.
Yes, We Proudly Support Families Who Qualify For Subsidy
Hear What Parents Have To Say...
"I cannot say enough good things about Inspiration Station"
My 6 month old son absolutely loved it there. The teachers were warm and kind and kept me updated throughout the day with photos and notes through their parent app. Would absolutely recommend Inspiration Station if you are looking for childcare!
"The care and education she has received is invaluable"
we have had a great experience with communication with the director and teachers. Ellie loves going to Inspiration station, and I think she will be more than prepared for Kindergarten this fall!
" I am INCREDIBLY thankful for Inspiration Station"
He's made so much progress, and absolutely loves going to school to see his friends. Not only has he progressed emotionally, but he's learning SO much. This school is affordable, transparent, reliable, and does so many hands on activities with the kids.
"This is a wonderful day care center"
They take great care of my son, they are very clean, cautious and my son learns a lot while also having fun with his friends! I highly recommend this Day Care Center
"We are very pleased with the care that is provided for our son"
They provide great activities and learning experiences for the infants. The staff updates you on their day when you pick them up. I would recommend Inspiration Station to anyone looking for a daycare.
"The staff treat my 4 year old as if she is family"
They constantly monitor the interactions among the kids and help them find positive ways to sort through the normal challenges of toddlers. They have an excellent balance of open play and learning-through-play opportunities.
"I am so glad I made the switch to inspiration station!"
From the moment I walked in I felt welcomed! Then I set up a time to bring my Brooke in to see the classrooms and meet teachers and new friends, she loved it!